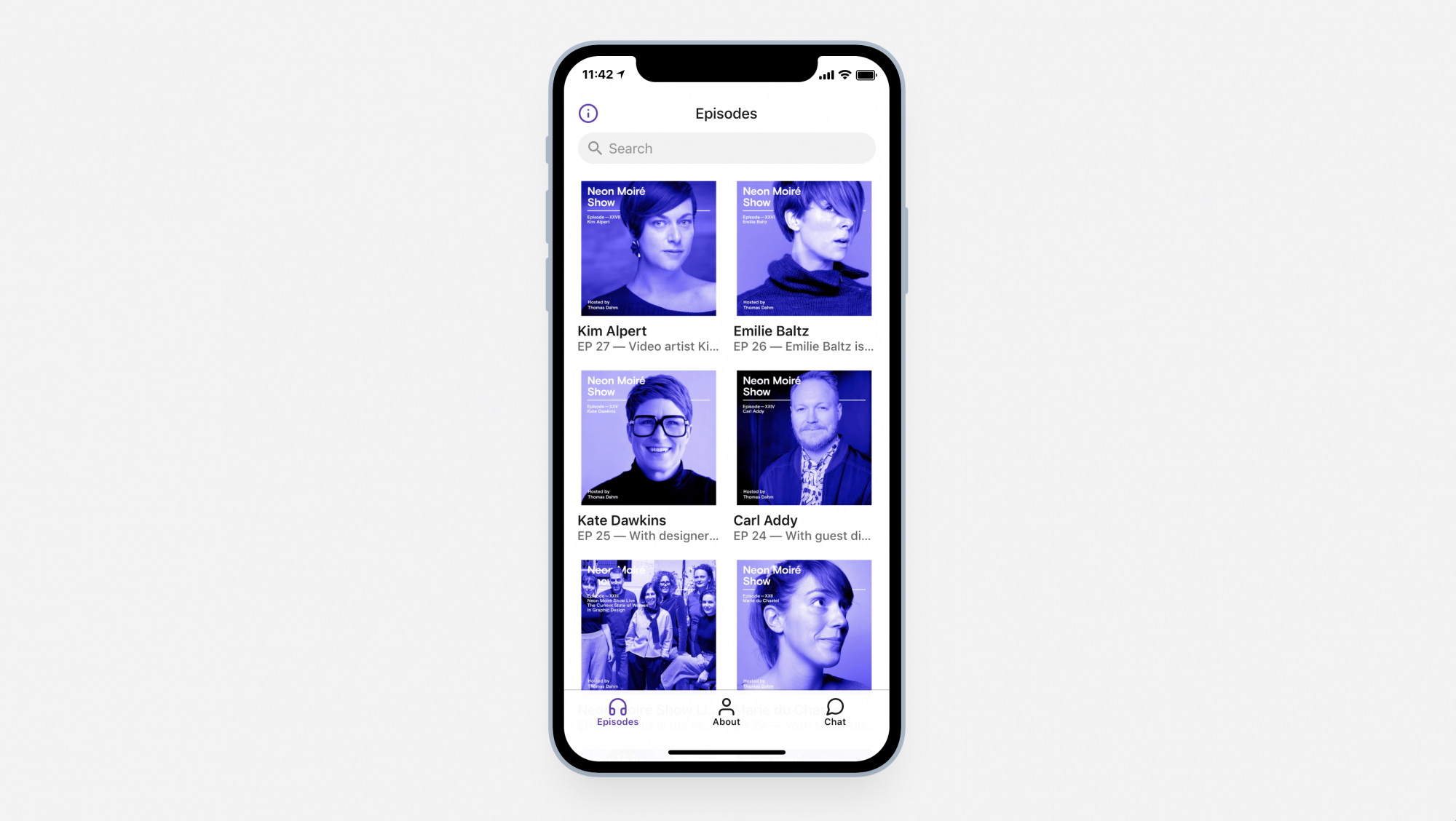 Making 'no code' apps with Glide.
I've been testing and building 'no code' apps with Glide for a few weeks now, here are two examples of the apps that I have built. Both are based upon the content that I have created for Neon Moiré, a platform focused on design conferences around the world.
Working in the beautifully designed Glide website is easy, but sometimes getting the right magic out of a Google Sheet can be tricky.
If you need help to get an app built, let me know (via chat!) and I'll help you whip up your app.
Neon Moiré Show is a design podcast about creating, organizing and speaking at design-driven conferences hosted me, Thomas Dahm. In every episode, I talk with a designer, writer, technologist, curator and those that operate between these fields about how writing, curating and speaking influence their practice and the design profession at large.
The app is featured on the Glide Podcast directory.
Since 2016 I make for Neon Moiré an overview of the best design summer schools around the world. The 2019 summer school article I turned also into an app with Glide. The difference between the article and the app is that the app has more content options. Like buying a flight ticket, find a place to stay, a map and a countdown.